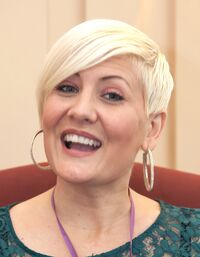 Erin Fitzgerald is a Canadian-American actress and voice actress who has done many voices for cartoon shows including Cartoon Network's Ed, Edd & Eddy.
Erin even found time to do some voice-over work for television, including an announcing job for the Nickelodeon game show, BrainSurge.
She was Born in Victoria, British Columbia, but has resided in Los Angeles, California since 2000.